JOSHUA S. HORTON LAW FIRM NEWS
A VOICE FOR THE VOICELESS
COURAGE, COMMITMENT, COMPASSION
The Joshua S. Horton Law Firm, PA was founded by Joshua Horton. Attorney Horton is licensed to practice law in Florida and Washington D.C. His firm practices in cases dealing with substance use disorder, including but not limited to: Wrongful Death, Treatment Center Abuse, Neglect, and Exploitation, Medical Malpractice, Legal Malpractice, Consumer Fraud, Sexual Assault, Criminal Defense for DUI, Drug Possession, Marchman Acts, and Domestic Violence. His primary office is located in West Palm Beach Florida.
LEGAL NEWS
POSTS ON SUBSTANCE ABUSE DISORDER LAW, CRIMINAL LAW, AND PERSONAL INJURY LAW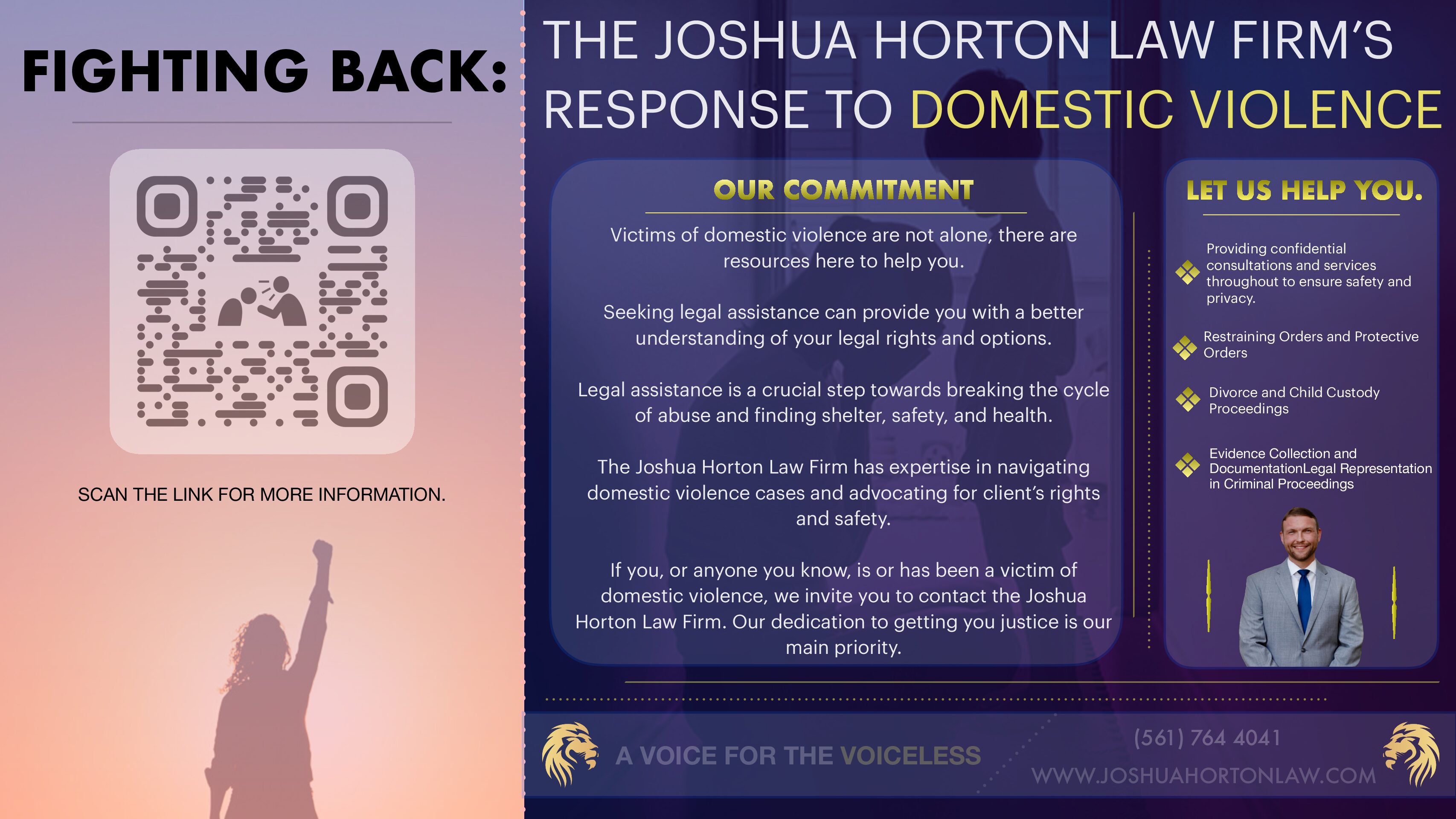 Let us help You. The Joshua Horton Law Firm's commitment to legal assistance for domestic violence victimsIn the confines of our homes, where we seek solace and safety, an unfortunate reality persists—domestic violence. The Joshua Horton Law Firm, a distinguished...
read more