JOSHUA S. HORTON LAW FIRM
GIVING A VOICE TO THE VOICELESS
COURAGE, COMMITMENT, COMPASSION
The Joshua S. Horton Law Firm, PA was founded by Joshua Horton. Attorney Horton is licensed to practice law in Florida and Washington D.C. His firm practices in cases dealing with substance use disorder, including but not limited to: Wrongful Death, Treatment Center Abuse, Neglect, and Exploitation, Medical Malpractice, Legal Malpractice, Consumer Fraud, Sexual Assault, Criminal Defense for DUI, Drug Possession, Marchman Acts, and Domestic Violence. His primary office is located in West Palm Beach Florida.
OUR PHILOSOPHY
By working with The Joshua S. Horton Law Firm, PA, you get more than professional legal representation. We are a full service law firm that offers expertise in various legal areas. We're waiting for your call.
OUR SUCCESSES
We fight for justice for our clients. Our successes include many six and seven-figure settlements.
AN ATTORNEY PUTTING HIS CLIENTS FIRST
"Joshua represented me as a victim's attorney in a domestic violence case where there was substance abuse involved. He immediately made contact with the prosecutor and defense attorney and communicated my wishes as to the disposition of the case. He kept me informed the entire time and communicated with the prosecutor and got plea negotiations started that resulted in the defendant getting the help that was needed. His efforts helped the defendant and the defendant's family more than the defendant's own attorney did. Joshua's philosophy in his practice of law is to ensure substance users receive help and rehabilitation rather than punishment. It is something he is very passionate about and it shows in his work."~ On Avvo
​
AREAS OF PRACTICE
LEARN MORE ABOUT OUR SERVICES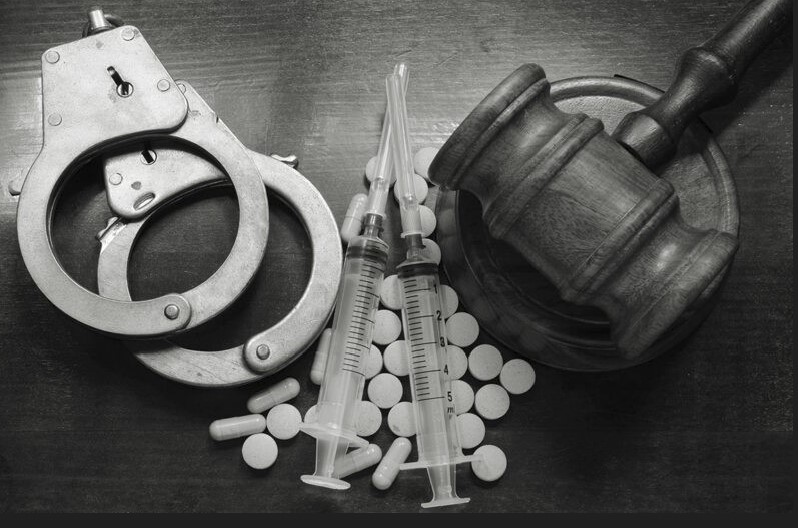 SUBSTANCE USE DISORDER
Substance Use Disorder is one of this nation's largest public health and criminal justice issues. These legal matters can be intimidating and complicated, which is why it's crucial to take an informed approach. You can count on us to guide you in every step of the process.
CRIMINAL DEFENSE
Over many years, our team has gained the experience and expertise necessary to make this process as seamless as possible. 60% to 80% of those involved with criminal justice system have substance use disorder issues. We aggressively handle your legal and health issues.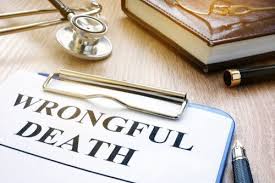 WRONGFUL DEATH
As one of our most popular services, these appointments tend to fill up fast. No matter what legal issue you have, rest assured that we will provide all the resources and guidance you need to succeed.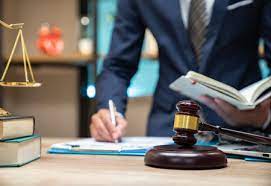 PROFESSIONAL CONSULTING
This area of law has been declared the "Wild West" of law and policy by Lawmakers in Washington DC. We offer professional consulting services to Physicians, Government Agencies, Higher Education, Law Enforcement, Non-profits, Therapists, Clinical and Social Workers, and other Lawyers navigating this nuanced and quickly evolving area of law.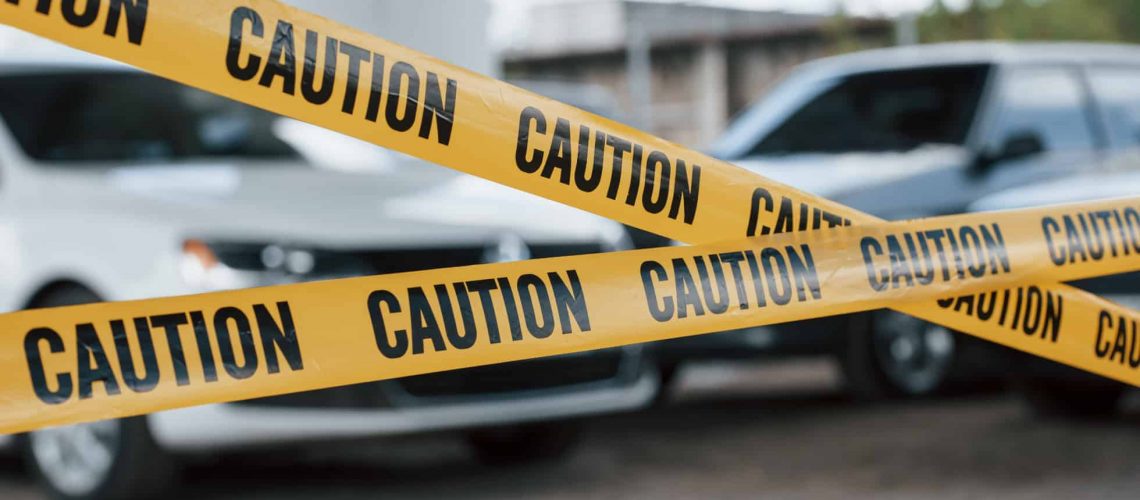 PERSONAL INJURY
If you have ever been injured in a slip or fall, auto accident or any other incident we can help. We offer full litigation services for any type of personal injury and we fight for our clients to make sure justice is served and they are rewarded the maximum in compensation for their recovery and their care.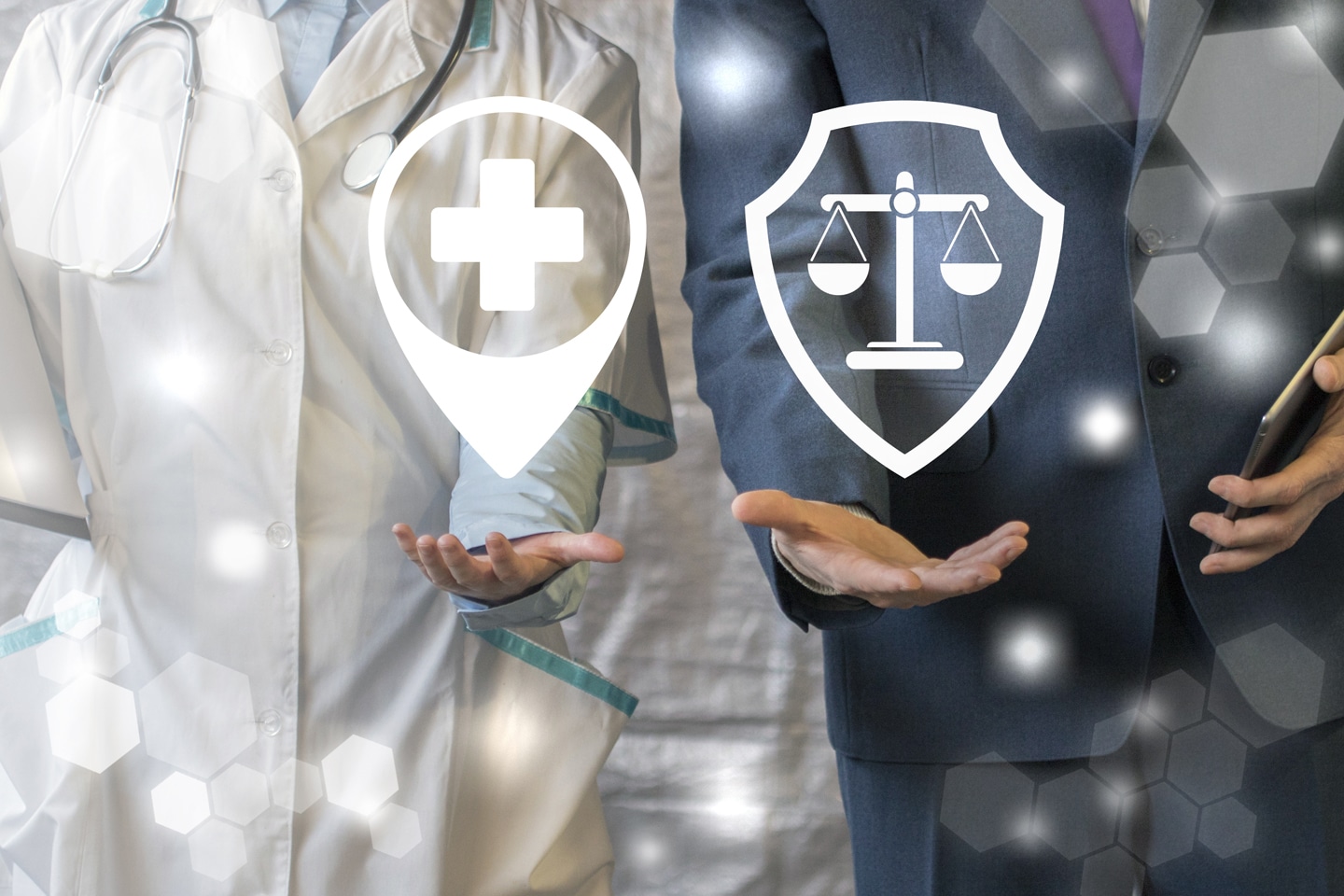 ADMINISTRATIVE & DISCIPLINARY PROCEEDINGS
Our team has extensive experience and can provide guidance or representation when navigating legal, administrative, and disciplinary proceedings. These include but are not limited to: Bar Complaints, Law Students seeking admission with criminal or substance use disorder history, Disciplinary Proceedings, Governmental Agencies, Individuals seeking Mental Health and/or Substance Use Disorder Resources within the Legal Profession
LEGAL NEWS
POSTS ON SUBSTANCE ABUSE DISORDER LAW, CRIMINAL LAW, AND PERSONAL INJURY LAW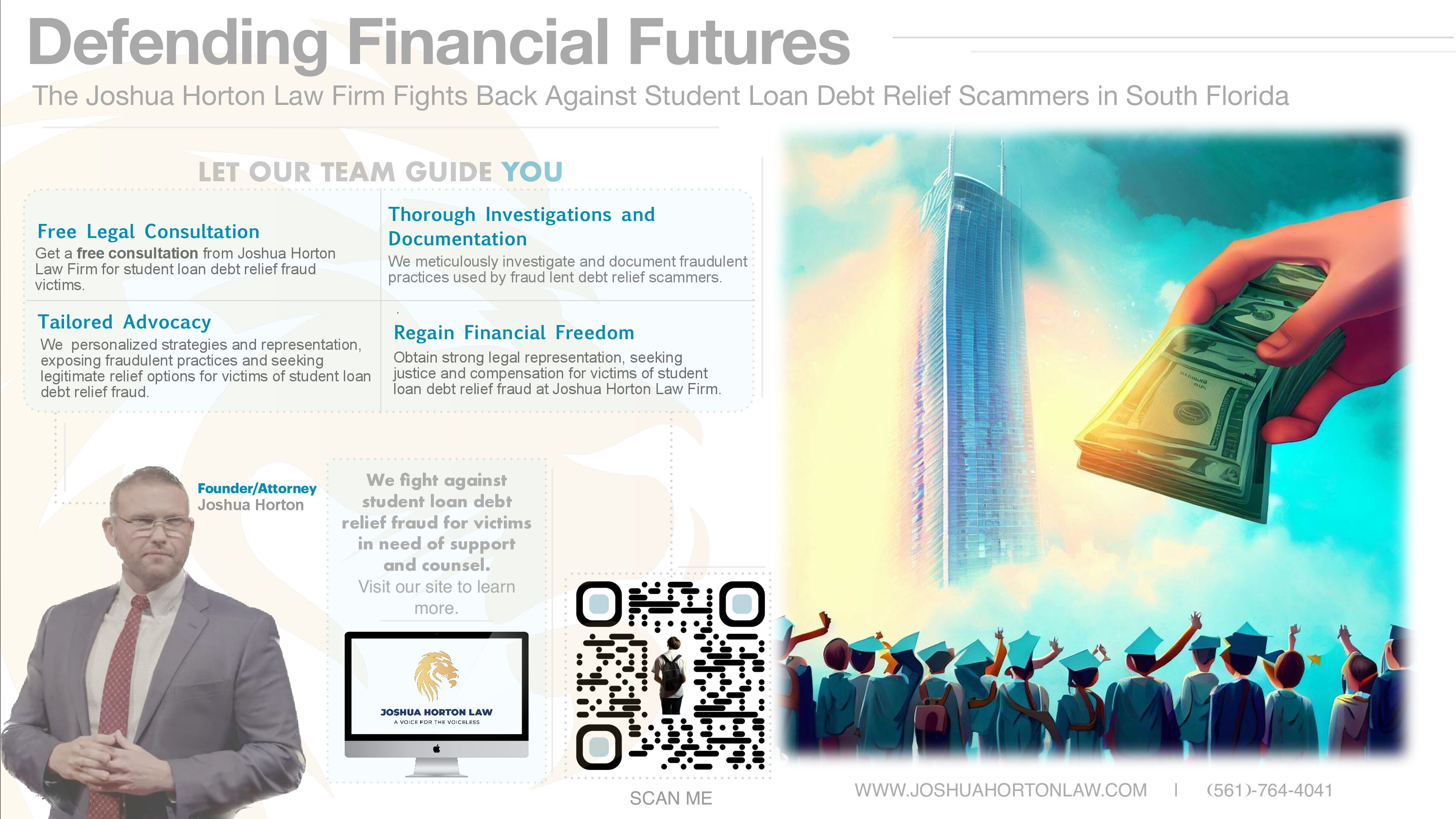 Student loan debt relief fraudDebt relieffraudThe Joshua Horton Law Firm fights back against student loan debt relief fraud scammers in South Florida:Defending financial futuresStudent loan debt has become an increasingly burdensome issue affecting millions of...
read more
NO MATTER WHAT
JOSHUA HORTON AT TEDXUNIVERSITYOFMISSISSIPPI
OUR RESULTS
SETTLEMENTS WON FOR OUR CLIENTS
$1 MILLION
WRONGFUL DEATH – SUD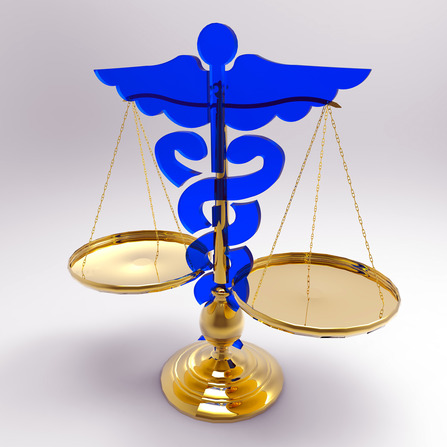 $875k
MEDICAL MALPRACTICE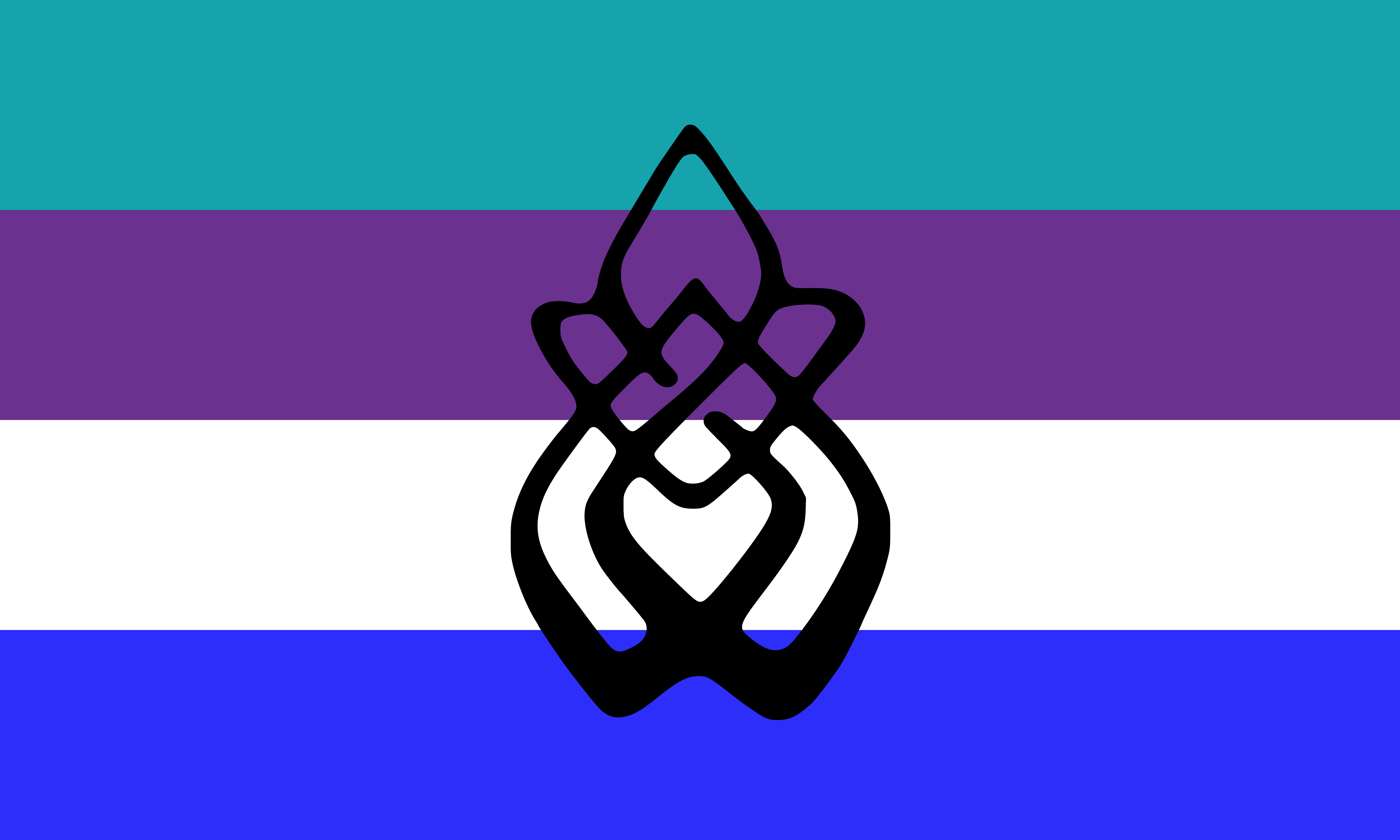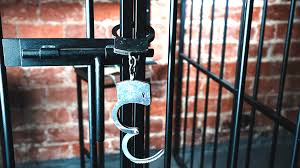 CRIMINAL DEFENSE: ALL CHARGES DISMISSED
---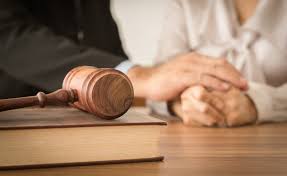 $500K
---
WRONGFUL DEATH – SUD TREATMENT CENTER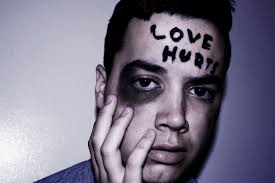 5 YEAR PERMANENT INJUNCTION
---
DOMESTIC VIOLENCE – SEXUAL VIOLENCE
CONTACT US AT THE METHODS BELOW OR...
VISIT OUR CONSULTATION PAGE TO BOOK TODAY!!!